hello.
Remember hiyaaxp.neocities.org?
You probably don't but I sure as hell do.
because I'm the creator.
I made the website back in 2021 but it was taken down for some reason, I was never informed why
I even email the neocities team and they didn't reply.

This will just be a portal of stuff I made as I have shifted my website somewhere else.
Click the image to enter the portal.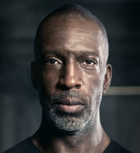 Click Sonic to go the /m/ realm





im to lazy to find another image so here are some more links:
edit a html page - edit a text file